AMDI Wins Two Project of Excellence Awards
Just last month, the AMDI Inc. team had the opportunity to attend the London & District Construction Association awards. Once again we were delighted to discover that AMDI was awarded two Project Excellence Awards for the contributions made to projects.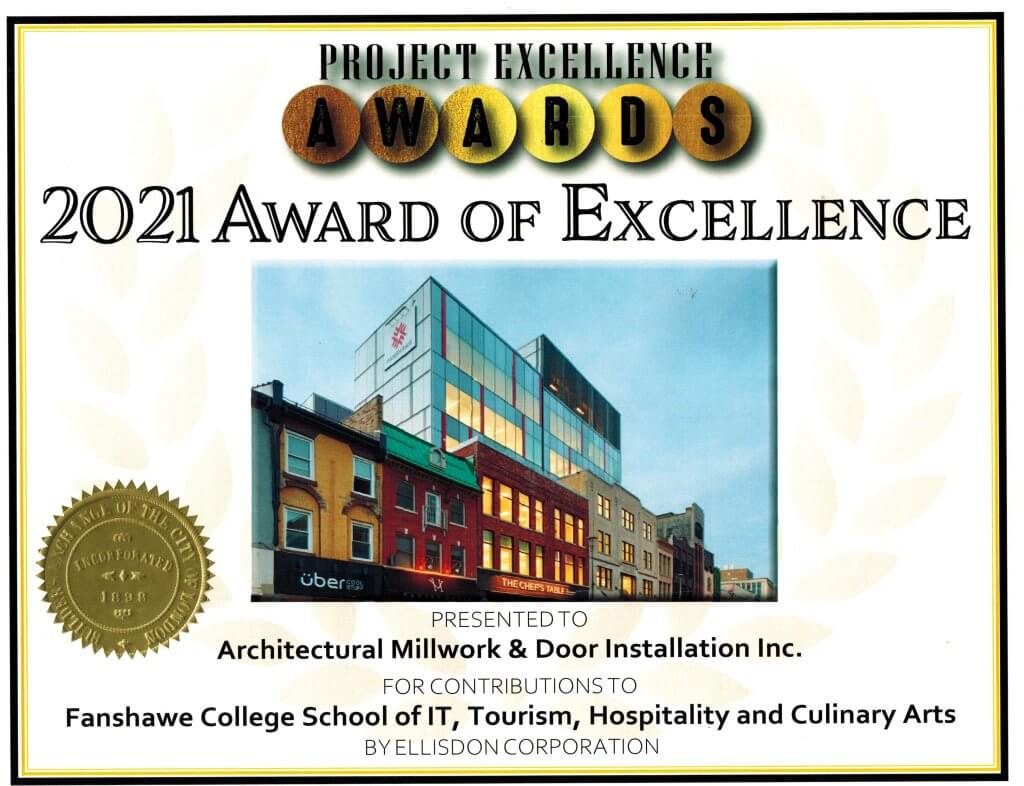 The first Project of Excellence Award was for AMDI's contributions to Fanshawe College School of IT, Tourism, Hospitality and Culinary Arts, lead by our long-term collaborator EllisDon Corporation. This is part of the former Kingsmill's building, which was completely refurbished and turned into one of the most amazing campus colleges in Ontario.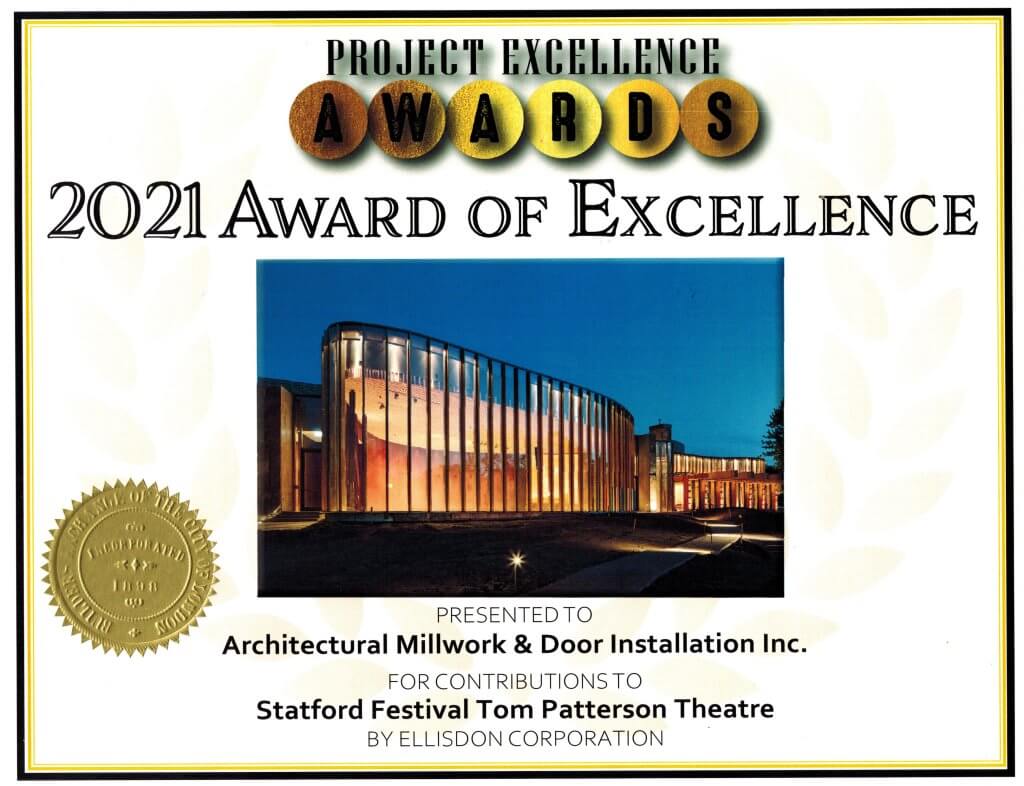 The second award was an Award of Excellence for our contributions to the Stratford Festival Tom Patterson Theatre, also lead by EllisDon Corporation. Once again our long-term relationship and collaborations have lead to award winning work, from an award winning team that we could not be more proud of.
Thank you to everyone for doing your part to make sure 2021 ended on a high note. We are looking forward to continuing to deliver amazing services to existing and new projects in 2022.